I have known Katie for the better part of a decade (how is that even possible?!) We met when we both lived in Telluride and have been through a LOT together. I photographed this session before I had this lovely blog, but I was just looking through her photos the other day (big computer switch-over / data migration in the works!) and realized I loved them too much not to share. I'm thinking of this as a beloved post in the spirit of a "throwback" Thursday!
Let me just preface this by saying: Katie is a veritable rock star.
For real: I've seen her sing and dance her heart out. I've seen her laugh until she cried (and laughed through my own tears right along with her). I've seen her be granite strong in the face of adversity. She is a fiercely intelligent and creative entrepreneur, a mother, a caretaker, friend, and also somehow has energy left to be the fun and sexy life of the party.
She is amazing, strong, smart, powerful, fun, and a dear friend. Oh, and hello? She's freaking gorgeous… inside and out.
I've photographed her family several times before, yet still I've gotta admit... I was a touch intimidated when she asked me to photograph her personal branding portraits for her new coaching business. Photographing close friends (especially ones I've known since before I was officially a photographer) is a surreal experience to begin with. But I happen to know just HOW much personality this beautiful woman has... I really wanted the photos to kick as much butt as she does!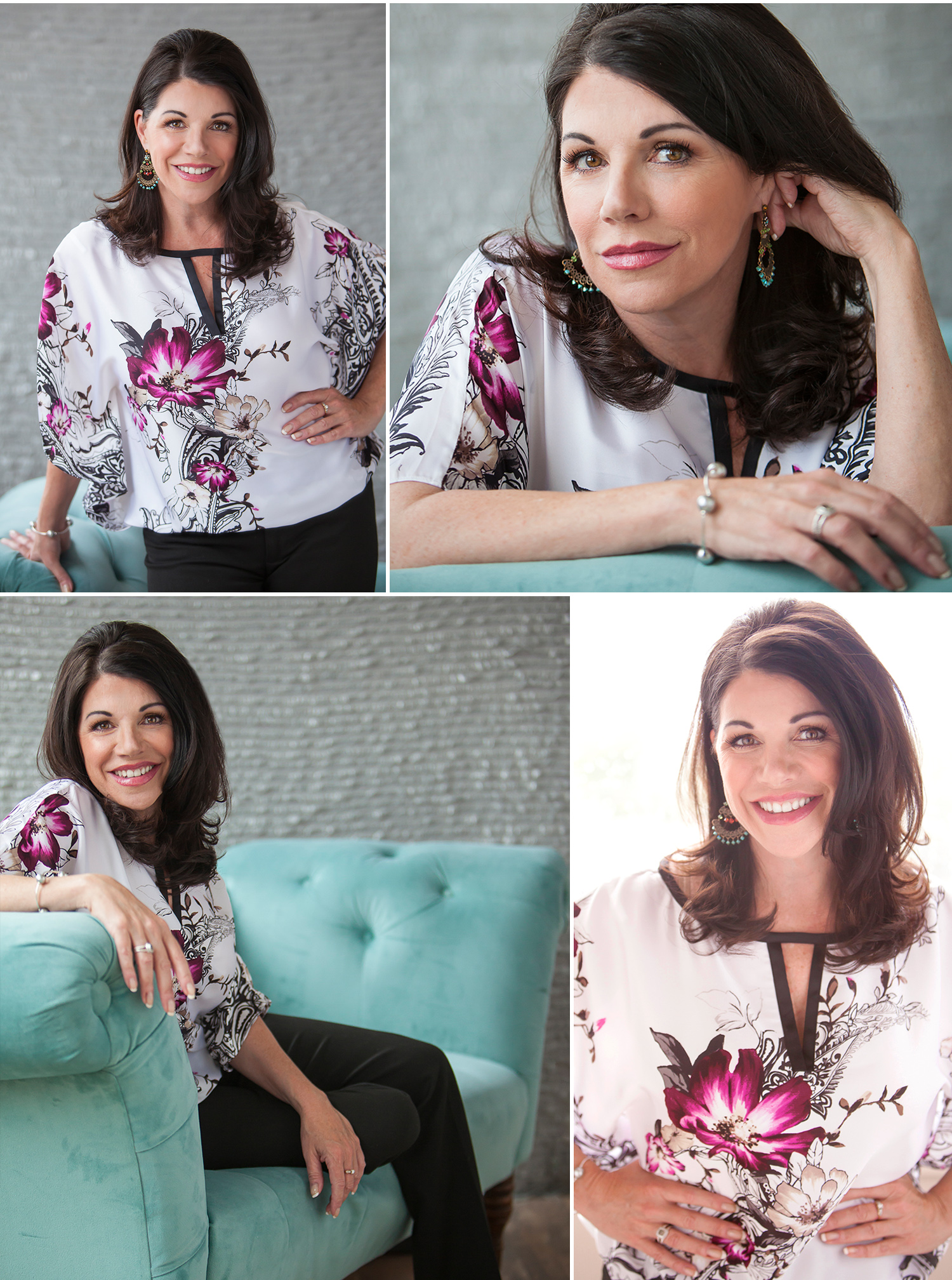 Part of my nervousness always comes from the fact that a photo session is intimate in a way that almost lends itself more easily to working with people you DON'T know that well, as counter-intuitive as that may sound. I share a side of myself with my clients that is almost embarrassingly honest, unabashedly supportive, and I willingly reveal how floored I am by the beauty I see in my clients. And I often act like a complete fool -- torquing my body for the best angle, sometimes literally jumping with delight when I am inspired -- it's pretty ridiculous.
In turn, I invite my clients to open to the experience of being vulnerable in front of the camera; I invite them to share authentic emotion, and ultimately I ask them to do all that while directing them to hold their chin forward and just a bit down, and a bit to the left… eyes to me… bring that shoulder forward… now down a bit more (if you've worked with me, you know what I'm talking about!)
Anyway, we ended up having a total blast, AND we were both pretty thrilled with the results!
We also got to play a bit while we were there... I mean, if you've got two grown children and can rock a sexy red dress with bling like this.... you need to celebrate that, right?!
But most importantly, she has been able to use her new personal branding photos to create a whole new, beautifully professional look for her business, allowing her to approach new clients with branding materials that match her own confidence and unique style.
All of the photos above we captured in my natural light photo studio just north of downtown. And at the end of our session we headed over for a few last location photos at one of my favorite places in Denver: Union Station. Love the light and vibe in this space to no end.
Love you always, Katie!! Let's do this again soon!
If you'd like to learn more about Katie's biz coaching (I mean, can't you just SEE how much fun it would be to work with her?), check out: Katie Drew Coaching!
Hair & Makeup: Ashleigh Franke | Locations: The Studio Denver + Union Station, Denver
Photography: Jennifer Koskinen | Merritt Portrait Studio
I'm a Denver based portrait photographer specializing in bringing out personality in my clients' EYES, and creating images that are far more than just headshots. Your personal branding session will be custom styled around YOU, and will be an immersive, fun and empowering experience, to boot. I would love to chat with you about designing a couture professional branding session for you!