Magical... Luminous… Natural… these are the words I think of when I recall this session.
The former architect in me, without a doubt, loves photographing urban sessions. But with how much I love photographing senior portrait sessions in the city, I almost forgot how much I also love the open, late afternoon, long light of summer session in a natural or wilderness setting for portraits!
Our location for this magical session was essentially Chloe's backyard… she is lucky enough to live right next to a protected wetlands and wilderness area south of downtown Denver. Open fields, reflective water, long grasses, wildlife, cottonwood trees and cattails… it's quite the dreamy spot for pictures!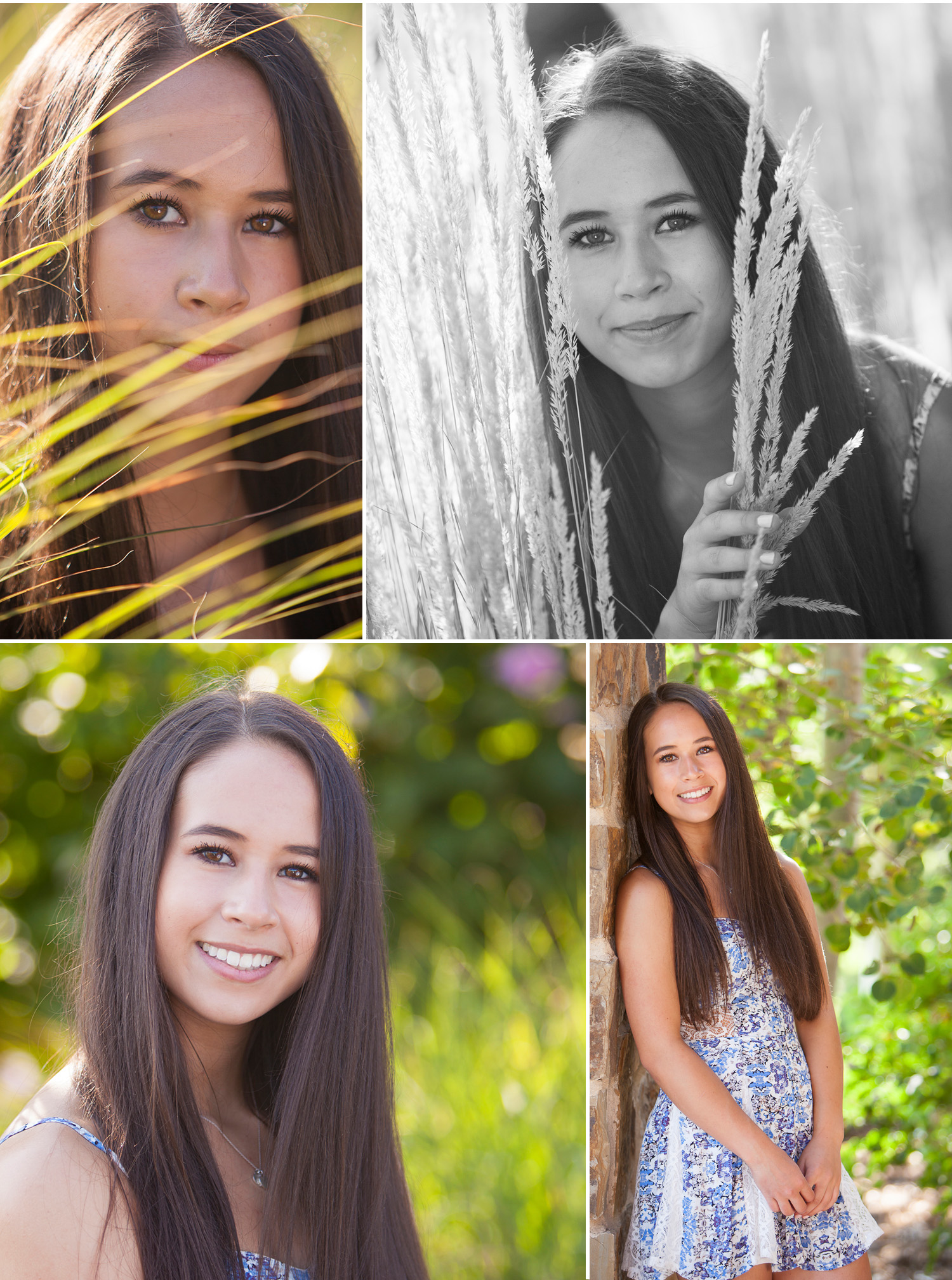 And working with this lovely young woman was a dream in itself. Intelligent, grounded, sweet, soulful… she has exotic and gorgeous features, and just strikes me as a wonderful human being from the few hours we spent together.
During this warm light-filled session, smoke from the wildfires burning out west was just starting to blow into the area and filter our atmosphere. Often, the dreamy quality of color and tone you see in the photos from late in this session is achieved through photo filters applied in post production -- but in this case, this look is completely for real. Smoky skies out west are not new, and I always obsess a bit about the possibly dire circumstances at their source, but they sure do make for some incredible, almost surreal light conditions.
I'm so grateful to have worked with this beautiful human and in this absolutely stunning setting! I wish her the very best in her next chapter!!
I'm a Denver based high school senior portrait photographer specializing in bringing out connection, personality in the EYES by giving my clients more than just senior pictures for a yearbook -- I strive to create an immersive and empowering experience, custom tailored around the personality of each individual client. I would love to chat with you about designing an high school senior photo shoot for you!